TV & Movies: What We're Watching Q3
Summer is alive and kicking. You probably have plans to head out every day, soak up the nice weather, and enjoy more of the freedoms we were robbed of last year. But hold on – what about the time you'll be spending at home or in between events? Have you kept tabs on what's worth watching and streaming these coming months?
Don't worry if you haven't! Here's what we'll be watching on our Sentrym L1 projector this Summer when we're out and about. Have your calendars ready, because it's going to be a good one!
TV Series to Stream from July - August 2021
"Naomi Osaka" (Miniseries)
This three-part documentary series gives viewers an insider look at the day-to-day life of the multiple Grand Slam tennis champion. In this Netflix special, you will learn more about Osaka's experiences not just on the court but also with the pressure of expectations, the demands of a jam-packed schedule while competing in stadiums around the world, and also her activism and off-court activities.
"Making the Cut" (Season 2)
Amazon Prime Video, July 16
Bringing the glamor of haute couture to reality television for a second time, this competition is ready to thrill and entertain. The second season has former Top Model contestant Winnie Harlow and fashion designer Jeremy Scott joining Tim Gunn and Heidi Klum. Once again, ten new designers from all over the world will vie for the prize of a partnership with Amazon Fashion, with $1 million invested in their brand.
Jason Sudeikis plays the title character, and he returns to the small screen bringing on the laughs as he continues working as a small-time-turned-professional-league coach of a soccer team in England. Unsophisticated as he may seem to those around him, he proves he's much smarter than he comes across.
"Watch the Sound with Mark Ronson" (Miniseries)
We all love music, and yet, there's a case to be made that technology has really changed it over time, especially in recent years. But how do the makers of music themselves view this music-tech intersection? This is what Oscar-winning producer Mark Ronson tries to answer in this docuseries, which also features Dave Grohl, Paul McCartney, and many other musicians.
This teen drama returns for a second season, which finds Sarah and John B on the run in the Bahamas, continuing their quest for a treasure worth millions of dollars. Meanwhile, their friends back in North Carolina face newfound challenges. Expect more adventure, car chasing, and even romance to develop between the two leads.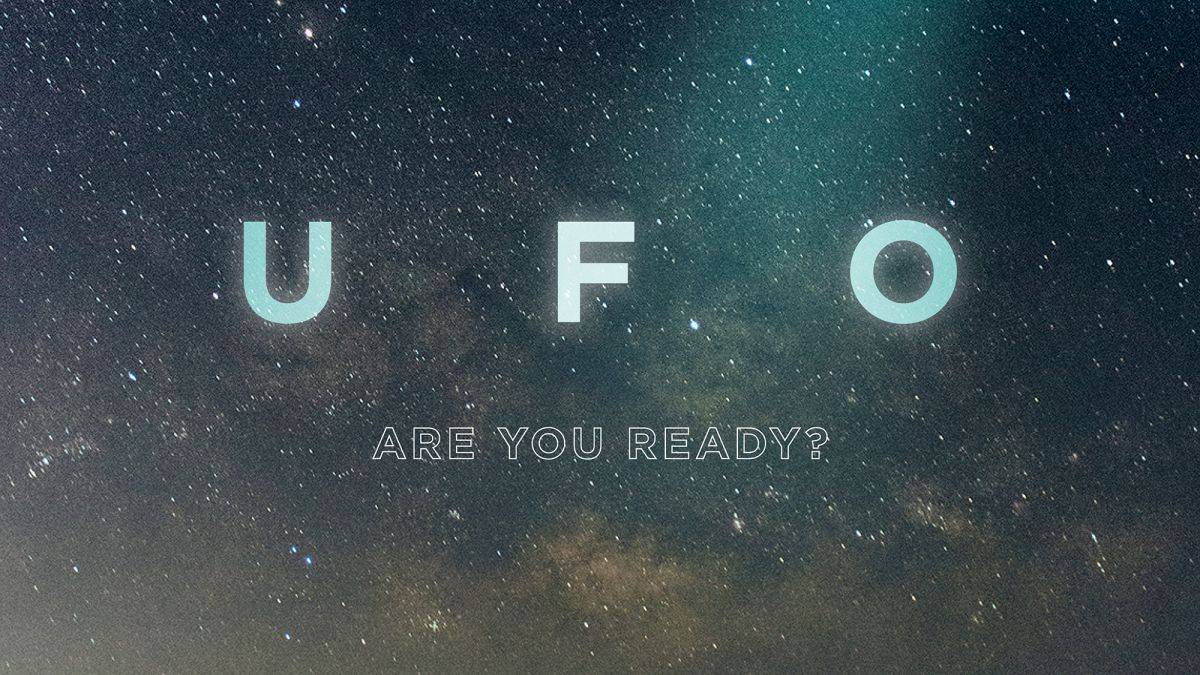 Where do you stand when it comes to UFOs? This four-part limited series tackles unsettling theories of a subject that made national headlines in recent times, and along with that, the kind of influence the military, leaders in government, and CEOs of powerful companies might have in shielding the truths behind these phenomena.
"Brooklyn Nine-Nine" (Season 8)
The ensemble cast of everybody's favorite New York detectives is back. What could be in store for Jake Peralta and Amy Santiago, now that they are parents to a baby boy? What new challenges does Captain Holt face while running what he intends to be the best precinct in the city? Find out while you treat yourselves to some more well-timed, witty humor.
"The Walking Dead" (Season 11)
This is the final season of TWD. And boy, are we in for a memorable one, according to Scott Gimple, chief content officer for the franchise. Gimple assures viewers they've got a lot of "thrilling story" left, and the ending will be "a beginning of more Walking Dead – brand new stories and characters, familiar faces and places, new voices, and new mythologies." Indeed, a spin-off of the show has been confirmed. So while waiting patiently for that, it's safe to say this is one send-off you can't miss.
"Y: The Last Man" (Season 11)
FX on Hulu, September 13th
DC Comics fans will be excited about this new series. It is set in a post-apocalyptic world wherein a catastrophic event has somehow wiped out the entire male population – except for one man. It's a women's world, and within that, the show will be exploring the different themes of survival, class, race, and gender.
"Muhammad Ali" (Four-Part Film)
Is there anyone more iconic than Muhammad Ali in boxing? This four-part documentary closely follows the life of the three-time heavyweight champion, a man admired by billions for his power, skills, and competitiveness in the ring – as well as his charisma and words outside of it. You'll get a deep understanding of Ali at the height of his fame, as he took a stand against racial and religious biases and became vocal about the role athletes play in society.
Movies to Stream in July 2021
So, you've seen our picks for TV series you wouldn't want to miss. Now, we'll name three films that we think you ought to mark your calendars with for these next three months.
Cinemas & HBO Max, July 16th
Everybody knows the original Space Jam film back in 1996, starring the one and only Michael Jordan. So what's in store for us in this sequel? This time around, we've got LeBron James trapped in a digital alter-universe together with his son Dom. Bugs Bunny and the gang from the Looney Tunes are back in action, working on getting them home safely while a crucial basketball game is taking place. For all 80s and 90s kids, this is one to enjoy with your own children.
Movies to Stream in August 2021
Cinemas & HBO Max, August 6th
Just to clarify: the new Suicide Squad film isn't meant to be a sequel to the David Ayer one from 2016, which generally wasn't well-received. Yes, you'll see the same unhinged super-villains like Captain Boomerang and Harley Quinn return, but several new characters will come into the picture, including Peacemaker (portrayed by John Cena), King Shark (Sylvester Stallone), and Bloodsport (Idris Elba). How good is the movie? To quote John Cena himself: "Everyone needs it in their life, trust me. But nobody's ready to see what it is."
Movies to Stream in September 2021
Everybody's Talking About Jamie
Amazon Prime Video, September 17th
Finally, enjoy this highly anticipated film adaptation of the popular West End musical, which is set to premiere in mid-September on Amazon Prime. Everybody's Talking About Jamie stars Max Harwood as the titular character. At the tender age of 16 – knowing he doesn't fit in with his peers – he begins the bold, unthinkable journey towards becoming a drag queen, supported by a loving mother while overcoming prejudice and obstacles along the way. An inspirational story of following your dreams and being true to yourself, infused with enthralling musical performances – don't pass this up.
Without a doubt, there's lots of great stuff lined up for the coming months. And guess what? Streaming content from anywhere has never gotten easier with the Sentrym L1 Mini 3D Projector.
These days, it's the most lightweight 3D projector around with multiple channels you can use for streaming. If you're into non-stop entertainment while traveling and camping, this is surely worth considering.